BRIDGE THE GAP SPEECH THERAPY
Bridge the Gap Speech Therapy needed some helped with the design and build of a responsive website to promote their new business venture. A playful vibe was necessary to clearly establish their services were geared towards children. The contemporary aesthetic has successully allowed prospective clients to engage with the key messages, content and calls to action.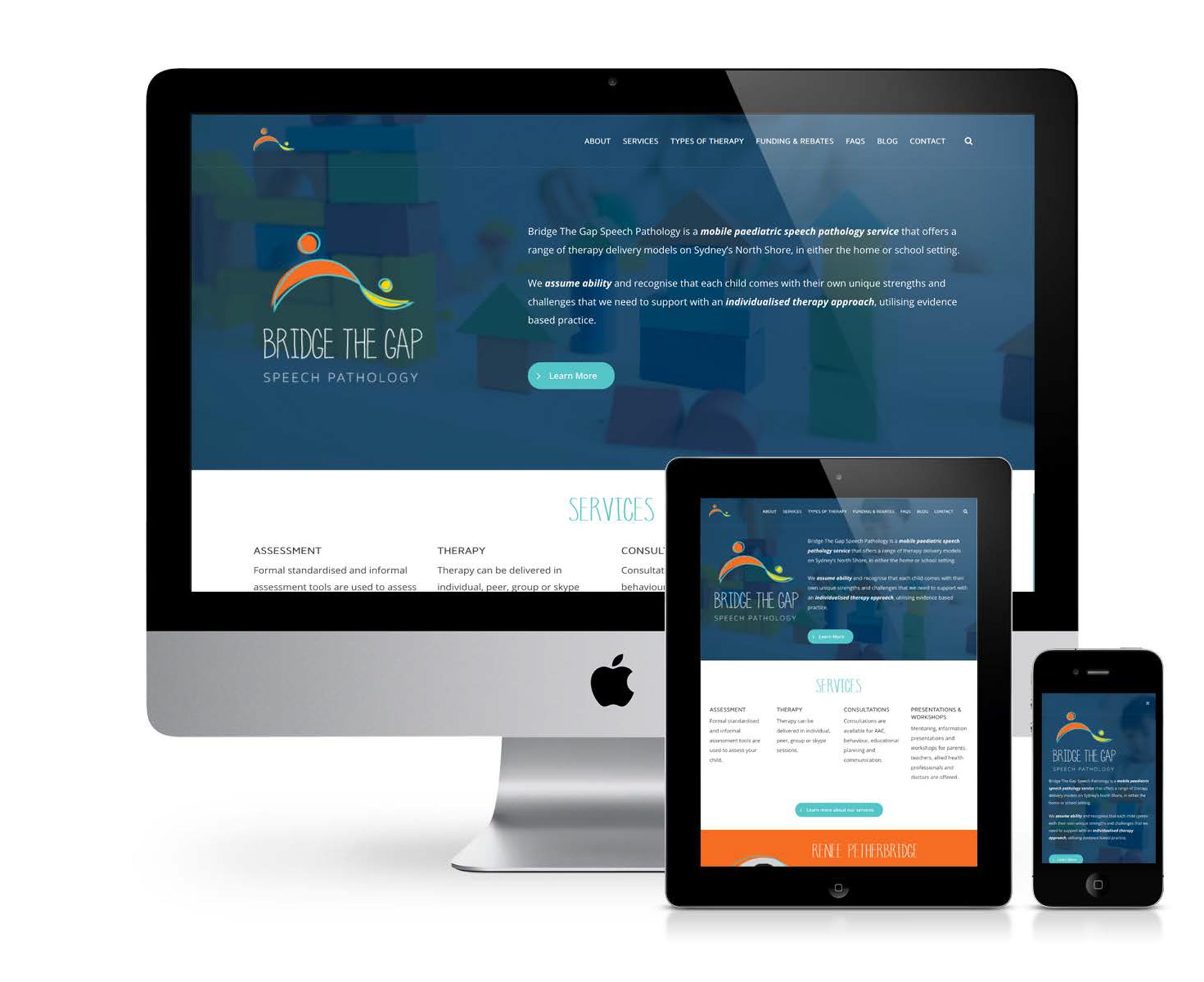 Outstanding service was provided by Rachel from Studio Linc. Not only did she provide invaluable guidance while I started my new company, she helped me gain a better understanding of what I wanted my brand to represent. Rachel was able to incorporate my ideas into a logo design that embodied my company. She also helped design office stationary and a website, that I continue to receive praise for its clarity, appearance and overall design.